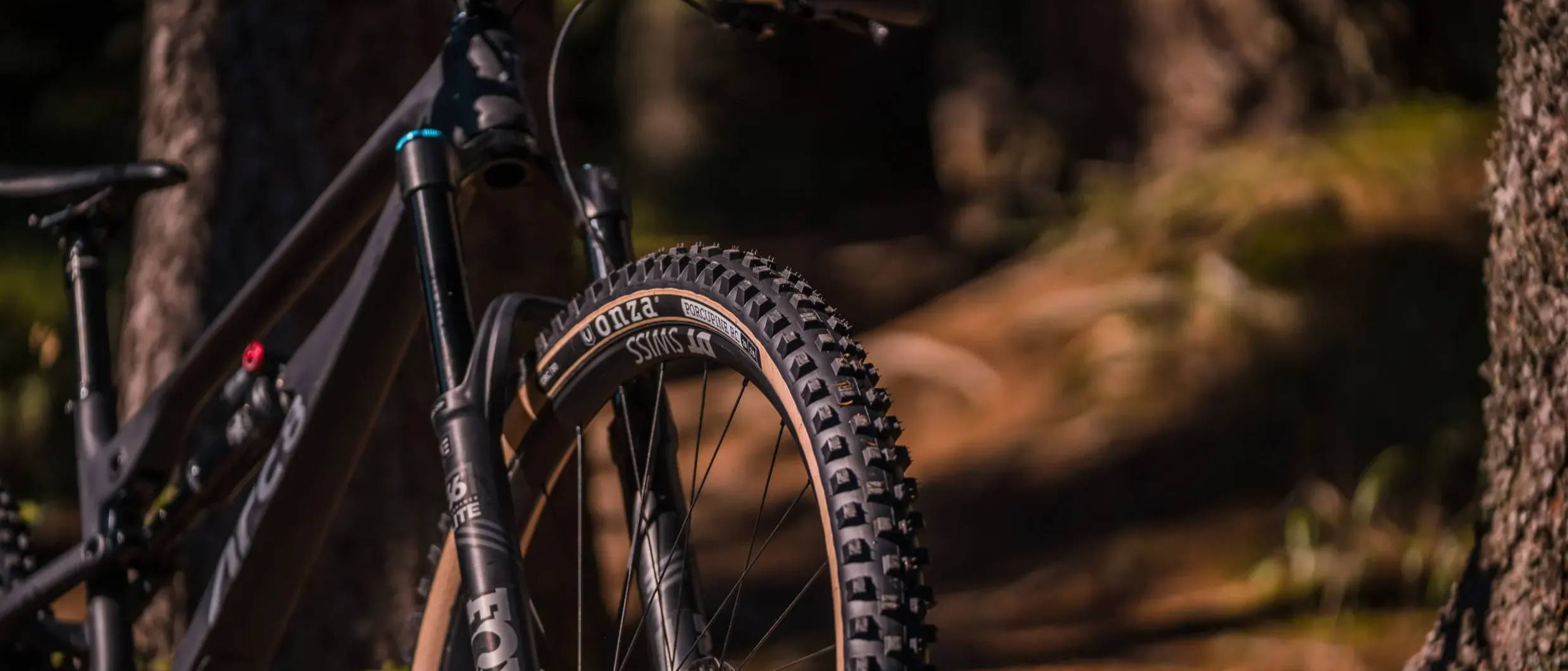 WHEN CONDITIONS
GET ROUGH...
From muddy days to loamy forests and deep dust – the PORCUPINE RC is made to keep you on track in even the most demanding conditions. Designed in collaboration with some of the worlds fastest downhill racers, no compromises were made on the quest to develop ONZAs most aggressive tire to date.

"I have found laughable amounts of traction on our local trails, only to look back and see my friends flailing on the ground for trying to keep up. If you like wet riding, and you want to do it relatively fast, this tire is a fantastic choice."
Brian Gerow, Singletracks
"I can absolutely confirm the promised grip in rough conditions and the though casing after a long rainy year in the saddle."
Moritz Wester, Cycleholix Magazine
Toughest Skinwall tire ever.
Following the high demand for Skinwall options, we decided to offer the PORCUPINE RC as a Skinwall option, making it the toughest and most aggressive Skinwall tire on the market.
High grip, easy self cleaning.
The aggressive and wide spread tread digs deep into the soil and offers class leading self cleaning. In combination with our Soft Compound 50 rubber, the PORCUPINE RC offers all the grip, in every situation.
The new GRC casing is designed to offer riders excellent comfort paired with a high degree of puncture protection and is optimised for rims with an inner width between 28-35mm. As all ONZA tires the Porcupine RC is tubeless ready.
| | | | | | | | | | |
| --- | --- | --- | --- | --- | --- | --- | --- | --- | --- |
| Part # | Description | Category | Size | Weight | Casing | TPI | Bead | Rubber | Tech notes |
| | | | | | | | | | |
| | | | | | | | | | |
Gravity Casing
• 120TPI single-ply casing with 2-ply reinforcement from bead to bead
• special Nylon bead reinforcement layer
• lightweight butyl inlays
• foldable Kevlar beads
• Tubeless Ready TLR
• field of application: Enduro, Gravity, E-MTB

Soft Compound 50
• improved compound formula for more grip with lower rolling resistance and less wear
• dual compound for best traction, combined with good rolling characteristics and excellent longevity
• soft 50a rubber in the center of the tread for best traction and high grip
• grippy 45a rubber on the side knobs for superb cornering control
• field of application: Enduro, Gravity, E-MTB