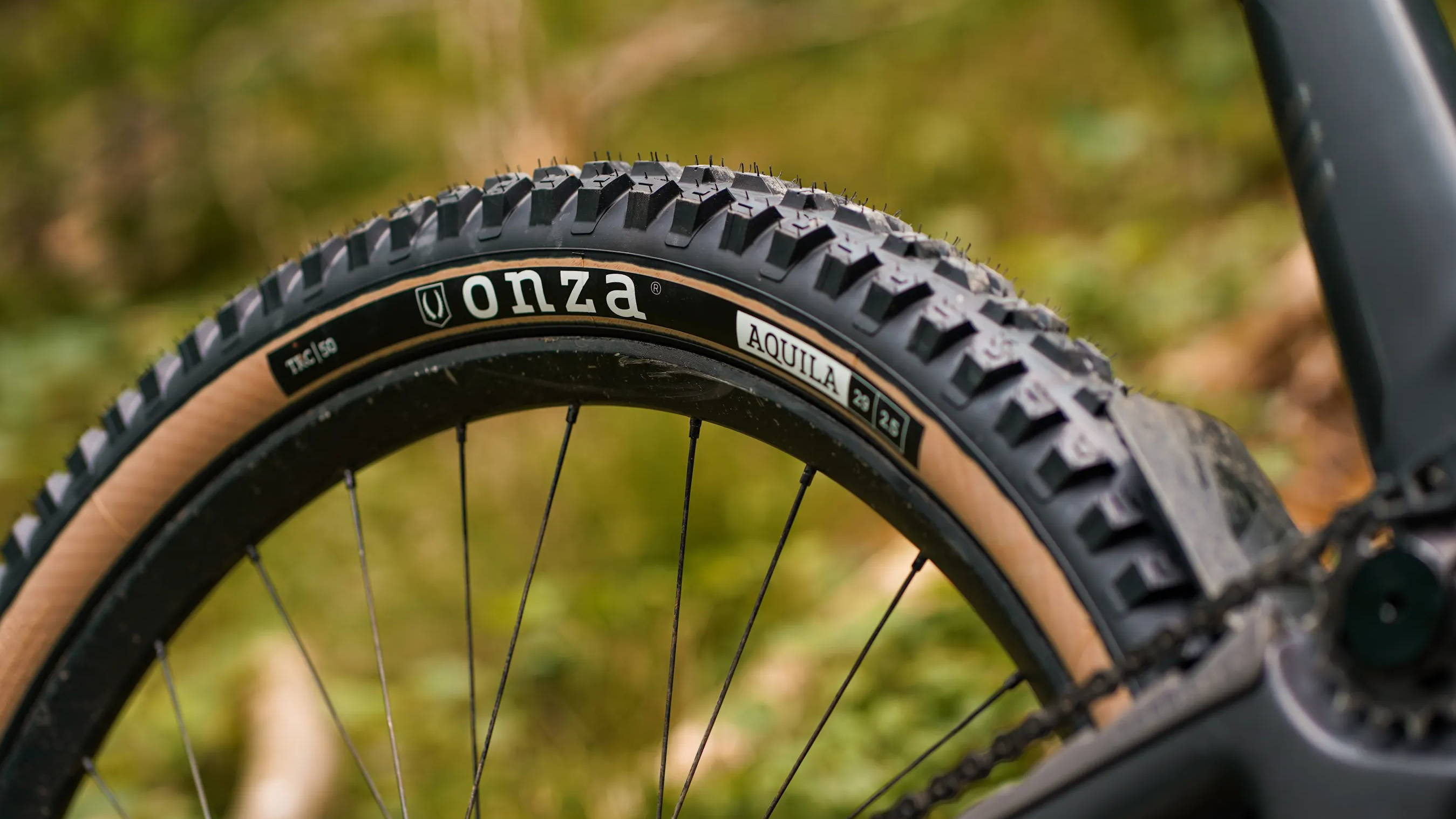 AQUILA - THE EAGLE HAS LANDED
The eagle glides through the skies with agility and grace. Soaring above all else, an eagle will lose altitude at great speed, honing in on their target with precision and determination. There's no stopping them - like gravity pilots on this new tire. Enduro and Downhill tracks of the world, be warned. The AQUILA has landed.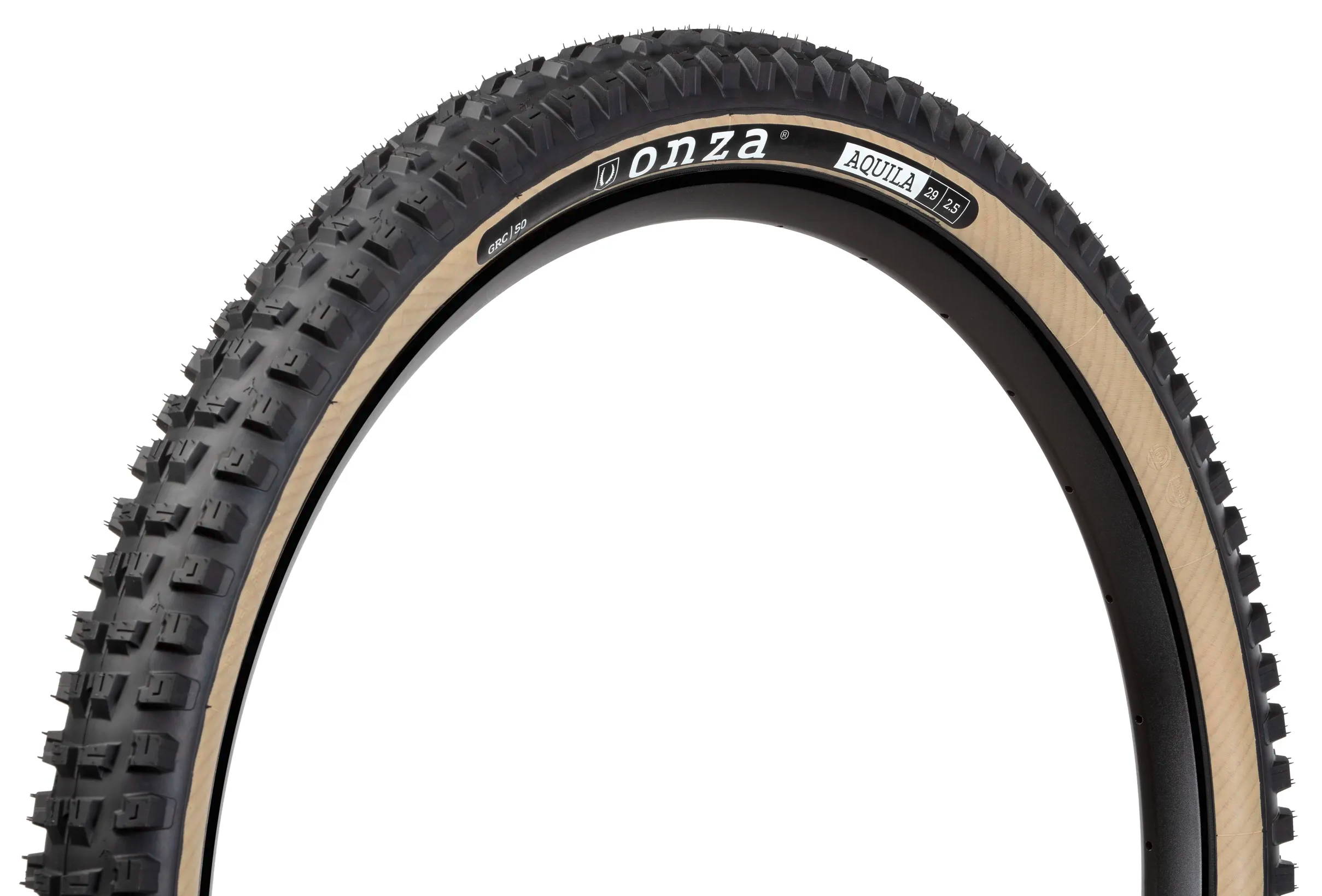 "The tire drawn from the mind of one of greatest riders to grace the world of downhill lives up to expectations, providing loads of confidence and precise handling."
Vital MTB
With different casing options available, the Aquila is our allround gravity tire for a wide variety of terrains and bridges the gap from the All Mountain rated Ibex and the most aggressive tire in our lineup, the Porcupine RC.
Performance is the highest threat of a mountainbike tire, however looks play an important role for many riders as well. Skinwall tires are one of the trademarks of ONZA Tires, so it is no surprise that the new Aquila is offered both, in all black and Skinwall options in all casings.
Hit new lines with confidence
With superb cornering grip, fast rolling characteristics and improved braking in loose terrain, the Aquila inspires riders to go faster and to hit new lines with confidence.

Part #
Description
Category
Size
Weight
Casing
TPI
Bead
Rubber
Tech note

tubeless ready
available Winter 2022

tubeless ready
available Winter 2022

TRC Trail Casing
• lightweight 60TPI single-ply casing with Nylon sidewall protection




• moderate weight with good puncture protection




• light but strong




• foldable Kevlar beads




• Tubeless Ready TLR




• field of application: Trail, All Mountain

Gravity Casing
• 120TPI single-ply casing with 2-ply reinforcement from bead to bead
• special Nylon bead reinforcement layer
• lightweight butyl inlays
• foldable Kevlar beads
• Tubeless Ready TLR
• field of application: Enduro, Gravity, E-MTB

Soft Compound 50
• improved compound formula for more grip with lower rolling resistance and less wear
• dual compound for best traction, combined with good rolling characteristics and excellent longevity
• soft 50a rubber in the center of the tread for best traction and high grip
• grippy 45a rubber on the side knobs for superb cornering control
• field of application: Enduro, Gravity, E-MTB